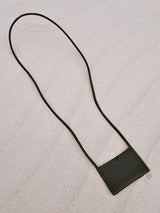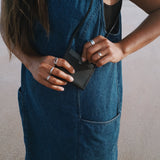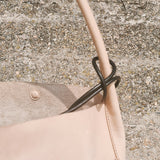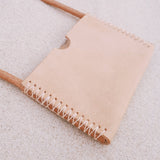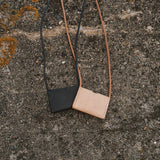 Rapunzel ~ 2 colours available
A rectangular card holder with cross-stitch detailing and a leather cord strap.
Smooth vegetable tanned leather and waxed linen thread.
Can be worn as an accessory for a phone free trip out or knotted to your bag or belt loop for easy finding.
Measurements:
Height: 2.5" / 6.5cm
Width: 4" / 10cm
Strap length: 50" / 130cm

Cut and sewn by hand using traditional leathersmith techniques in Somerset, England.
Each bag will have different characteristics or grain patterns. Veg tan leather ages beautifully and with time will gather signs of use, eventually becoming as individual as each owner.