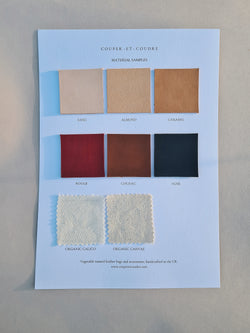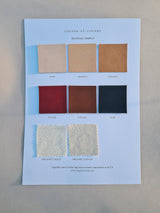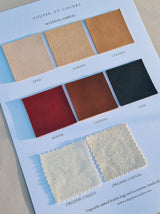 Get a feel for the quality of our materials before investing in a bigger purchase. 
Receive six samples of our veg tan leather, the organic canvas and organic calico used to make all our bags and accessories.
Free shipping and supplied with a discount code to take the sample fee from your future order.