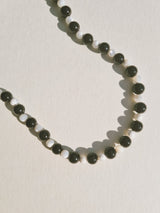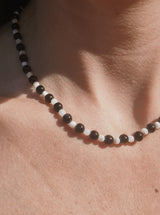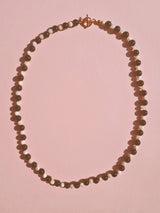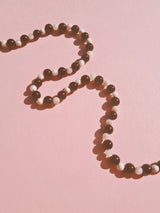 Named after a legendary mythological creature
, she is now known as the Goddess of Chess.
A necklace made from onyx and mother of pearl beads ~ onyx is said to bring strength, protection and grounding while mother of pearl is thought to enhance intuition, imagination and sensitivity.
6mm onyx, 4mm mother of pearl and 14ct  gold filled toggle clasp.
43cm in length.
Each piece is individually hand made, due to this nature sizing may vary slightly. *Please email us if you would like a custom size.
Every necklace will have different characteristics due to the nature the natural materials ~ making every piece as unique as each owner.
A storage box, drawstring bag and care instructions are included with every necklace.
Handcrafted in Somerset, England
PLEASE ALLOW 1 - 2 WEEKS FOR DELIVERY